Living and Learning Centre – Strathpine
Community connection and wellbeing

Integrated mental health support

Mental health and wellbeing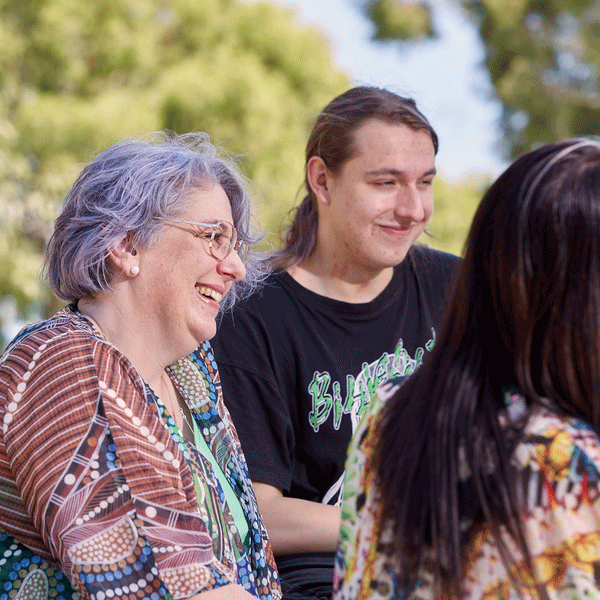 Location info
Monday - Friday
8:30 am - 5:00 pm
Share location info:
About this service
Community connection and wellbeing

Integrated mental health support

Mental health and wellbeing
The Living and Learning Centre – Strathpine offers coaching and wellbeing support for people living in the North Brisbane and Pine Rivers area experiencing severe mental health challenges. 
Continue reading
About the Living and Learning Centre
The Living and learning centre offers clinical care coordination and mental health and wellbeing coaching to people living in the North Brisbane and pine rivers area experiencing severe mental health distress. The team can offer a combination on place-based and outreach individual support, in addition to a number of self-development and therapeutic group programs.
Who is this service for?
The Living and Learning Centre provides mental health support services for people:
18 years old and over
Living in northern Brisbane suburbs or Pine rivers region
Have mental health concern significantly impacting life
Not accessing a similar services
What to expect
Get support, get connected 
You will be assigned a key worker (clinical workers or wellbeing/peer coach)that will work with you collaboratively over a 6 -12 month period, to assist with making positive changes to your mental health and wellbeing in one to one support sessions. You will also have access to a variety of self-development and therapy based group programs that can support your wellbeing goals.
Support can:
Reduce distress and manage symptoms

 

Improve your confidence and build independence

 

Connect with family, friends and others

 

Improve your physical health

 

Participate in your community

 

Enjoy a full and vibrant quality of life.

 
The service is free for all participants.
One-on-one support
Peer Wellbeing Coaching
An experienced Peer Wellbeing Coach will support you for up to six months to manage your mental health and wellbeing by assisting you to:
Identify your strengths and values to help set
goals to live a more enjoyable and meaningful life.
Recognise your available supports while finding new strategies to improve resilience and self-care.
Care Coordination
If you're experiencing severe mental health concerns, a mental health clinician is available to help you coordinate supports and access community-based physical and mental health services.
Group support
Group programs run at the Living and Learning Centre can help you to build confidence, gain independence and develop skills.
Health Matters
Individual and group support to identify what matters to you and learn strategies to support you to live a meaningful life.
Wise choices
An Acceptance and Commitment Therapy (ACT) based program that will give you the skills to lead a healthy, meaningful life and improve relationships with yourself and others.
You will learn new skills to help with difficult thoughts and feelings, develop a healthier way to relate to our thoughts and discover more about yourself and what is important to you.
DBT Skills training
Dialectical Behavioural Therapy (DBT) is an evidence-based therapy being used to treat a variety of mental health concerns.
Its core skill components include:
Mindfulness*
Distress Tolerance (7 weeks)
Emotion Regulation (9 weeks) and;
Interpersonal Skills (8 weeks).
By completing all four modules individuals will have developed skills & strategies to manage emotions, work through crises & maintain effective relationships.
*The Mindfulness component of DBT is incorporated into each of the other 3 modules.
How to access this service
Anyone can make a referral to the Living and Learning Centre, including:
You
Your Doctor or General Practitioner
A family member or friend
Other mental health or health services.
1
Call us
You can also call our service during opening hours. Your call with our staff will be confidential.
Call us on 07 3493 6780
Contact Living and Learning Centre – Strathpine
Monday – Friday
8:30 am – 5:00 pm
Are you (or anyone you know) in a crisis and need immediate help?
Emergency ambulance, fire or police
24 hr crisis support & suicide prevention