Step Up/Step Down Joondalup
Integrated mental health support

Mental health and wellbeing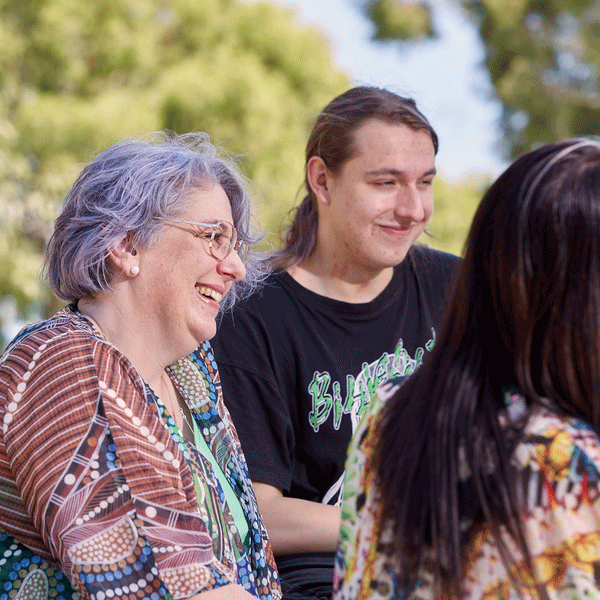 Location info
Monday - Friday
9:00AM to 5:30PM
Share location info:
About this service
Integrated mental health support

Mental health and wellbeing
The Mental Health Step Up/Step Down Service – Joondalup provides short-term residential mental health support for people who are either becoming unwell and at risk of being admitted to hospital ('step up' support) or leaving hospital but in need of extra support to transition back into the community ('step down' support). 
Continue reading
About Step Up/Step Down Joondalup
The service offers a safe and supportive space to reduce distress and promote recovery. Our 22-bed centre offers 24-hour support. Consumers have access to a range of group and individual programs to build their confidence and skills, develop a sense of meaning and purpose, identify personal goals, and develop their own wellbeing plan. 
The service is not a replacement for acute inpatient care but an option that can prevent the need for hospitalisation when people are aware they are becoming unwell.
Who is this for?
The service provides support for people who: 
Are aged 16 years and over (those aged 16-17 years may require additional consent).

 

Are primarily experiencing a mental health challenge.

 

Are able to engage cooperatively in a group setting and willing to participate in the programs offered.

 

Are not currently experiencing homelessness.

 
Key benefits
Using a recovery focus, we support you at the times when you need it most. An experienced mental health support worker will walk beside you in your recovery. 
You'll learn strategies and develop skills that help you to: 
Identify your strengths

 

Build healthy coping skills

 

Achieve your goals

 

Find people to help you improve your health and wellbeing

 

Strengthen your support networks

 

Stay safe

 
What to expect
This service is free for all participants.  
The maximum length of stay is 28 days. The average stay is 2-4 weeks. 
Vegetable garden

 

Tennis court and bicycles

 

Recreation room for crafts and games

 

Communal and quiet areas

 

Outdoor BBQ area

 

Communal kitchen

 

Private laundry facilities

 

Ensuite bathrooms

 
How to access this service
1
Self-referral or family referrals
Please contact the service directly on 08 6200 9165
Call SUSD Joondalup
2
Health or community professional referrals
Please download and fill in the referral form below, and return it
Referral forms
Commitment to diversity, inclusion and reconciliation
Neami is committed to cultivating inclusive environments for all staff, consumers and carers.
We understand that to achieve safe, accessible and culturally responsive service environments and workplaces, we must take a whole-of-organisation approach that celebrates, values and includes people of all backgrounds, identities, cultures and experiences.
We believe this commitment to diversity and inclusion makes our teams, services and organisation stronger and more effective.
Contact Step Up/Step Down Joondalup
Monday – Friday
9:00AM to 5:30PM
Are you (or anyone you know) in a crisis and need immediate help?
Emergency ambulance, fire or police
24 hr crisis support & suicide prevention