Step Up/Step Down Geraldton
Integrated mental health support

Mental health and wellbeing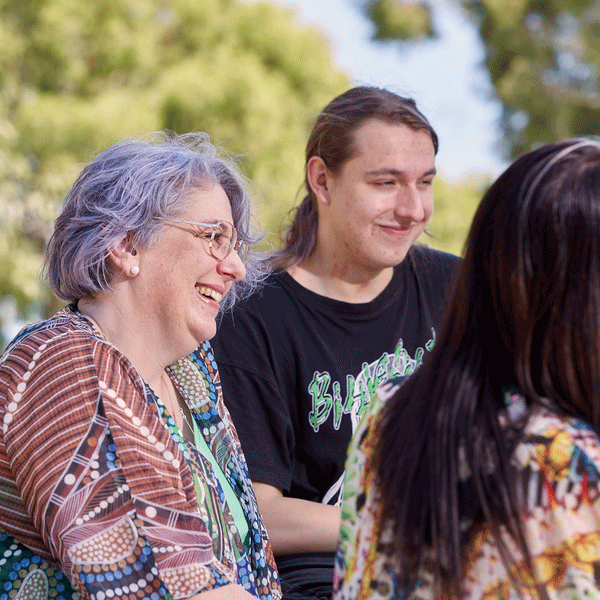 Location info
Monday - Friday
9:00AM to 5:30PM
Share location info:
About this service
Integrated mental health support

Mental health and wellbeing
The Mental Health Step Up/Step Down Service – Geraldton provides short-term residential mental health support for people who are either becoming unwell and at risk of being admitted to hospital ('step up' support) or leaving hospital but in need of extra support to transition back into the community ('step down' support). 
Continue reading
About Step Up/Step Down Geraldton
The service offers a safe and supportive space to reduce distress and promote recovery. Our 10-bed centre offers 24-hour support. Consumers have access to a range of group and individual programs to build their confidence and skills, develop a sense of meaning and purpose, identify personal goals, and develop their own wellbeing plan. 
The service is available to people living in the Geraldton region. It is not a replacement for acute inpatient care but an option that can prevent the need for hospitalisation when people are aware that they are becoming unwell.
Who is this for?
The service provides support for people who: 
Are aged 16 years and over (those aged 16-17 years may require additional consent).

 

Are primarily experiencing a mental health challenge.

 

Are able to engage cooperatively in a group setting and willing to participate in the programs offered.

 

Are not currently experiencing homelessness.

 
Key benefits
Using a recovery focus, we support you at the times when you need it most. An experienced mental health support worker will walk beside you in your recovery. 
You'll learn strategies and develop skills that help you to: 
Identify your strengths

 

Build healthy coping skills

 

Achieve your goals

 

Find people to help you improve your health and wellbeing

 

Strengthen your support networks

 

Stay safe

 
If it wasn't for the Step Up step down program I'd probably be still battling along in my same canoe and getting nowhere going around in circles people had depression.
To understand that that sometimes you just don't want to get out of bed have a shower do your clothes eat food and when you get to that point and you need to do something to try and get routine back into your life and this is a great place to do it
I'm a luxury woman from the upper Murchison region of the Midwest and I call Muller War home I had a
breakdown and one of the services that I was encouraged to get help from was this place I needed somewhere safe like Step Up Step Down to help me overcome some of the obstacles that I was facing at the time after I lost my job because the company folded and I my security license expired
I am just didn't have anything to do and just slowly it got worse my name is Deb I'm a peer family and friends support worker at Geraldton's name I step up step down I support people struggling with mental
health issues I use my own lived experience to help them in their journey of recovery, it gives me an opportunity to support people using my own story and it gives them validation to what they're experiencing is real and gives them confidence and hope within themselves.
My name is Justin Pilkington I'm a senior practice leader and former Community Rehabilitation support worker from the very beginning we try to work with someone and help them to identify their goals and by doing that we're recognizing that each person is an individual and each person's goals will be different, so we try our best to work with them on what it is that they identify.
We provide supports and Services helping people develop life skills social skills education around mental illness there's a lot of good conversation.
There's a lot of good support and that helps you through the day all the activities they have to offer here at Step Up step down like the meditation.
They've got the little art therapy room down the back and I guess yoga was one of the best things that I actually picked up from here and I actually took that all home with me.
We provide a safe space in which a person can discover for themselves and in some cases discovering for the first time in other cases they're rediscovering old ambitions or or drive and we're helping to support them through that it is a very good place to try and build good habits.
They have a health matters class and a sleep matters class and a few other things going on and it is very a positive applies to be everyone here is very nice it's very good I like it it's different from home
because when you're at home you're pretty much locked up and not many people understand what you're going through.
In my family group where I come from and their thing is oh you need to go and just go knock yourself up go and have another go and have another billy or something you know and it's to be able to be here and talk talk it out talk the emotions out as being a great positive because it's something I've never been able to do and feel safe with what I'm saying.
I feel like I've reset back to where I was before the depression set in it helps to build a structure that hopefully you can take when you leave here and continue.
I was taught to I guess put it in a draw and close it and that's it and at the end of the day that's not going to fix it and as long as I wake up better than I was yesterday.
I'm fine I'm on the right track I'm still going it's me as the person who has to make the changes just like a smoker you never stop trying to quit even if you fail you try again and you never stop trying it's the same with mental health if you want to improve you have to keep trying you fail you fail you fail you fail but now you build skills slowly get better every time never stop trying.
What to expect
This service is free for all participants.  
The maximum length of stay is 28 days. The average stay is 2-4 weeks. 
Bush tucker and vegetable garden

 

Recreation room for crafts and games

 

Communal and quiet areas

 

Outdoor BBQ area and netball/basketball court

 

Communal kitchen

 

Individual units with laundry facilities and ensuite bathrooms
How to access this service
1
Self-referral or family referrals
Please contact the service directly on 08 6323 8980
Call SUSD Geraldton
2
Health or community professional referrals
Please download and fill in the referral form below, and return it
Referral forms
Contact Step Up/Step Down Geraldton
Monday – Friday
9:00AM to 5:30PM
Are you (or anyone you know) in a crisis and need immediate help?
Emergency ambulance, fire or police
24 hr crisis support & suicide prevention