What do we mean by "lived experience"?
When we say that 'lived and living experience' shapes our work, what we mean is that we try to learn from people's personal experiences. We talk and listen to people who have first-hand experience with mental health challenges or difficult situations. We gain an understanding of their perspective. We take what we learn and design better programs and services.
By listening to people with lived and living experience, it helps us to understand things that we may never have experienced ourselves. The same applies for when we listen to carers with lived experience. Only they know what it's like caring for people with mental health challenges. Through conversation we can better understand what they need and how we can help.
At Neami, we have designated lived experience and peer support roles and value staff bringing their lived experience into the workplace.
What is peer support?
Peer support workers are important members of the Neami team. They use their own lived and living experience to support people who reach out to Neami services.
We invest in the professional development and training of peer support workers. Peer work provides a way for people to re-enter the workforce in a supportive work environment. And in turn, they help others experiencing mental health challenges into employment.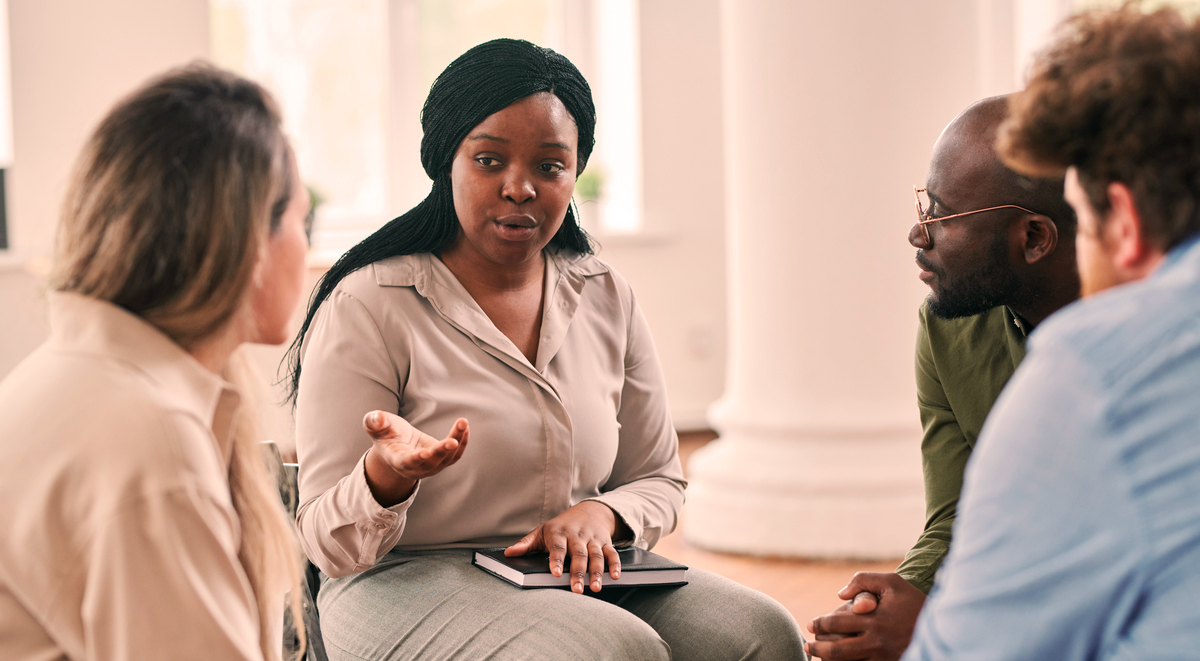 Co-designing programs at Neami
Co-design is a method of working that brings people together from diverse backgrounds to design new solutions. These may include products, services or policies. At Neami, we use co-design to help shape our programs and services so we can better support people.
Co-designing programs means we are 'designing with' people who have first-hand experience. We also work with their families, friends and healthcare providers. We want to create programs that actually help people, so getting their input is important. Developing programs in this way leads to greater success.
Every co-design process is different, but we always start by listening to the community to understand:
what is needed to provide a positive experience
how to best merge with existing services
what makes the right service at the right time.
Participation
Neami will always involve people who have lived and living experience to help shape the way we work. They are represented across all levels of the organisation. 
We make sure to always consider the people we support in everything we do. We do this by giving them opportunities to participate in local activities, join committees, and give feedback on our policies and procedures. We believe that it is important to hear from the people we support so that we can make sure that we are meeting their needs. 
We respect the opinions and feedback of people engaged with our services. And we encourage them to share. We know that everyone is different, so we see great value in capturing a variety of perspectives. 
Improve our services
We invite you to get involved. We have a range of activities where you can share your perspective or collaborate in making decisions that affect your life.